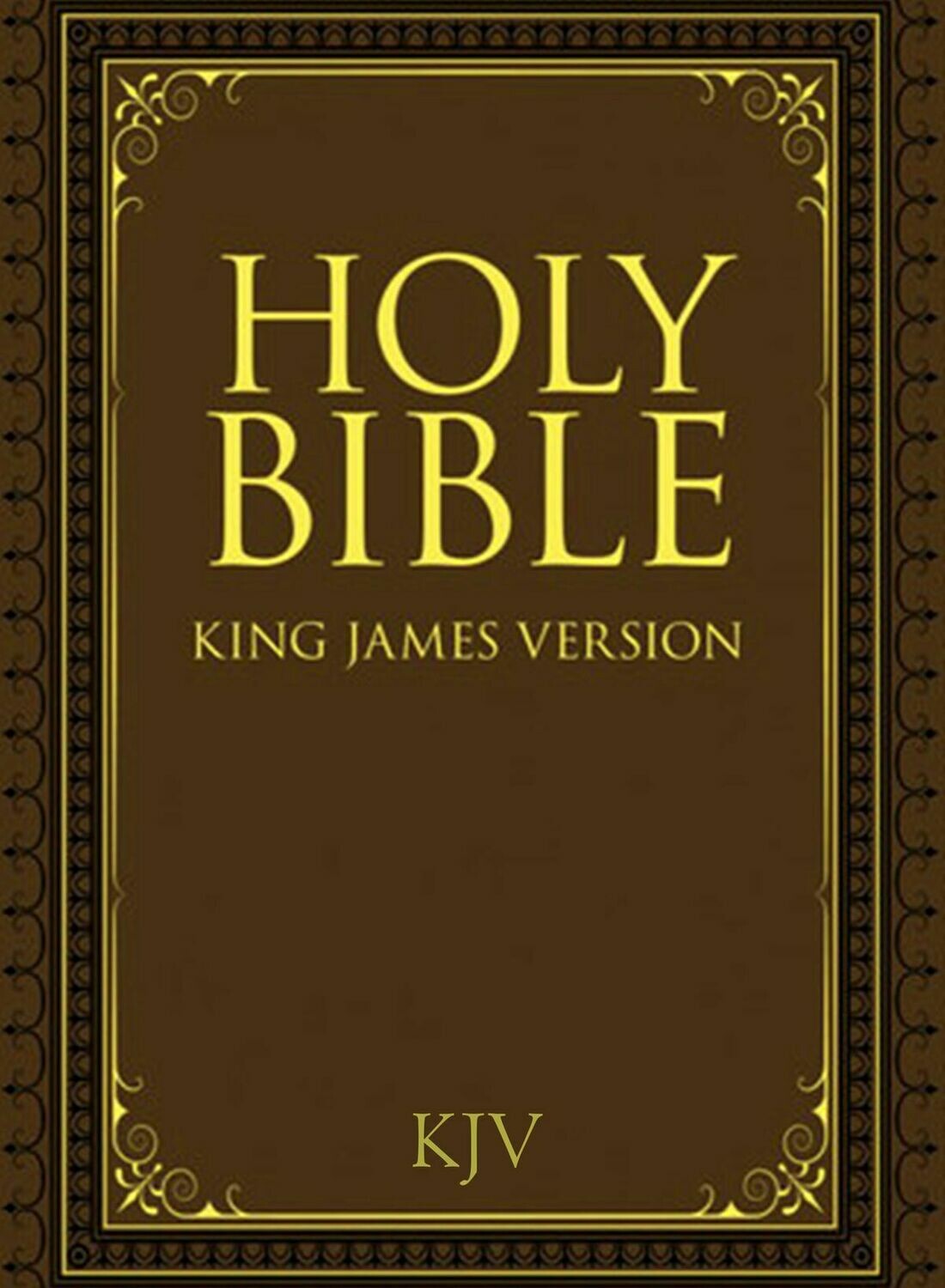 Holy Bible - King James Version Ebook & PDF (Free)
SKU Free - 120
Product Details
The Bible is a collection of sacred texts or scriptures. Varying parts of the Bible are considered to be a product of divine inspiration and a record of the relationship between God and humans by Christians, Jews, Samaritans, and Rastafarian
The King James Version Bible (KJV) was authorized by King James I and is sometimes referred to as the "Authorized Version". It was translated by the Church of England and was first published in 1611.

The KJV New Testament was translated from the Textus Receptus. However, the majority of the book of Revelation seems to have been translated from the Latin Vulgate. The KJV Old Testament was translated from the Masochistic Hebrew text, and the Apocrypha was translated from the Greek Septuagint.

Several versions of the King James Bible (KJV) were produced in 1611,1629, 1638, 1762, and 1769. The 1769 edition is most commonly cited as the King James Version (KJV).
Save this product for later
Our 12 step store recovery goal is to provide you with 12 step books and workbooks for AA, NA, OA, SAA and SLAA
Read 12 Step Recovery Ebooks here from NA to recover